Coach Resources
---
Coaches are a most precious resource.
Without you we couldn't play Ringette, Thank You!!
"A good coach can change a game. A GREAT coach can change a life."
- John Wooden
All Course Costs will be reimbursed by Steinbach Ringette. Upon completion of the course submit your receipt to steinbachringette@gmail.com.
Coaching Requirements: https://ringettemanitoba.ca/our-technical-team/coaches-requirements/
All Coaches must complete the Ringette NCCP Community Sport - Initiation Coach Pathway and Activity Leader Respect in Sport by Jan 15th.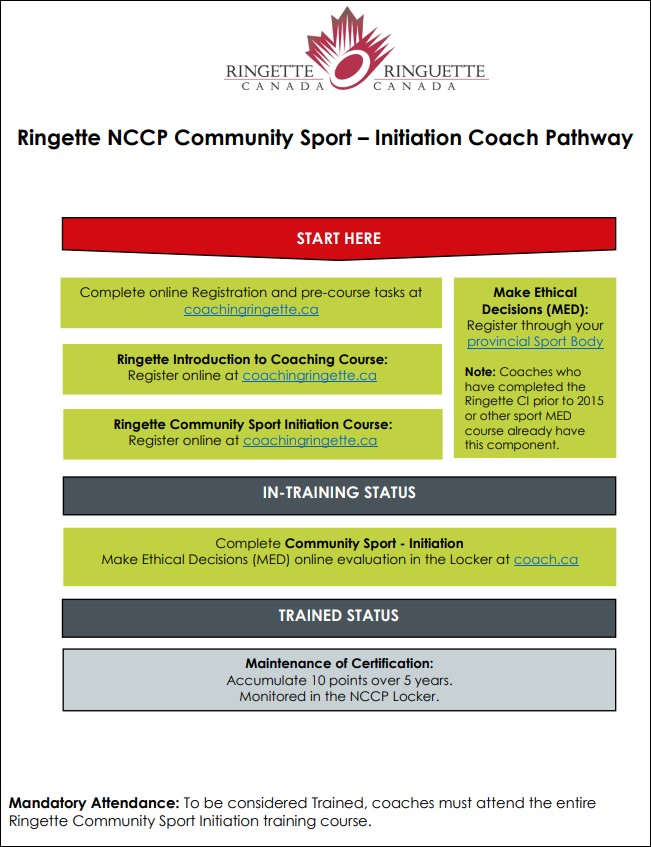 Sports Manitoba Coaching Resources: https://www.sportmanitoba.ca/coaching/resources/
Become a Junior Coach. The benefits will last a lifetime.
You will learn from other coaches, share your experiences with other players, learn important life skills, help influence the next generation of Ringette players ...
You must be 14 years of age to participate.
Ringette Manitoba Application Form: https://ringettemanitoba.ca/wp-content/uploads/2016/08/Junior-Coach-Application.pdf